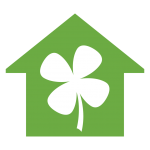 My Lucky House
Real Option in Real Estate
The Sky's the Limit for Buying or Selling in Central Oregon
My Lucky House is your powerful single-source real estate network
By creating satisfied customers and providing a wide array of professional services, with a belief that everybody should win, we find innovative solutions to clients' personal real estate needs.
Join the Lucky House Network and Work with a Team that Loves Real Estate
Take advantage of the skills and knowledge that can identify and evaluate all your options; then skillfully integrate them into creative solutions.
Our Promise to you
Real people who will listen to you, no voice recorded messages or call center run-arounds. We will work creatively within the system to discover the best solutions for your situation. A dedication to the philosophy that Everybody Wins. Trustworthy interactions with an emphasis on your security and peace-of-mind.
On our website, LuckyRealEstate.com, you can search available properties by MLS number, foreclosure status, address, area and more. Save your searches and get alerts. Click the contact us button and sign up to receive even more great information about available real estate in your area.