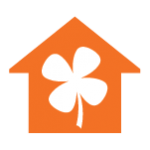 Lucky Rental House
Real Options for Your Housing
Because it is Your Property,
Let Us Help You Keep it Secure and Lucrative
Full-Service Bookkeeping Staff
An In-House Reservations Team
Full-Time Housekeeping Staff
Full-Time Maintenance Staff
Multi-Level Marketing
Administrative Support
Licensed Leasing Agents
Landscape Maintenance Team
24-Hour Emergency Coverage
Social Media & Website Support
Why Choose My Lucky House?
We are Local
Our entire team is located in Bend, Oregon. We are locals who know the community inside and out, and we are here to ensure that your property is profitable and well cared for every single day. As an experienced business, we provide full-service property management, real estate services, and vacation rentals. Whether you're a beginner to real estate, a property veteran, or a family of four looking for a peaceful community, our dedicated agents will work with you one-on-one on your schedule. But they're not alone; we have connections to placement agencies across Bend, Redmond, Sunriver, Prineville, and neighboring Oregon cities.
We Have a Wealth of Knowledge
Whether you are looking to invest in the community, or for the next place you want to spend your Central Oregon vacation, we have the expertise and local prowess to help guide you. Our business model is unique because we value every aspect of real estate management. We Offer Complete Marketing, Bookkeeping and Maintenance Support; with a team of people who love working in real estate.
We Have an Established Presence
Through social media, our website, print media and other channels, our marketing allows us to effectively communicate directly with potential clients both locally and regionally.
Our Staff is Here for You
Working with us will save you money and give you peace of mind. Our professional team manages each property with dedicated attention and efficiency. All of our team members are hand-selected to ensure the highest quality of property management service.