Making your extended stay space your home away from home in 3 easy steps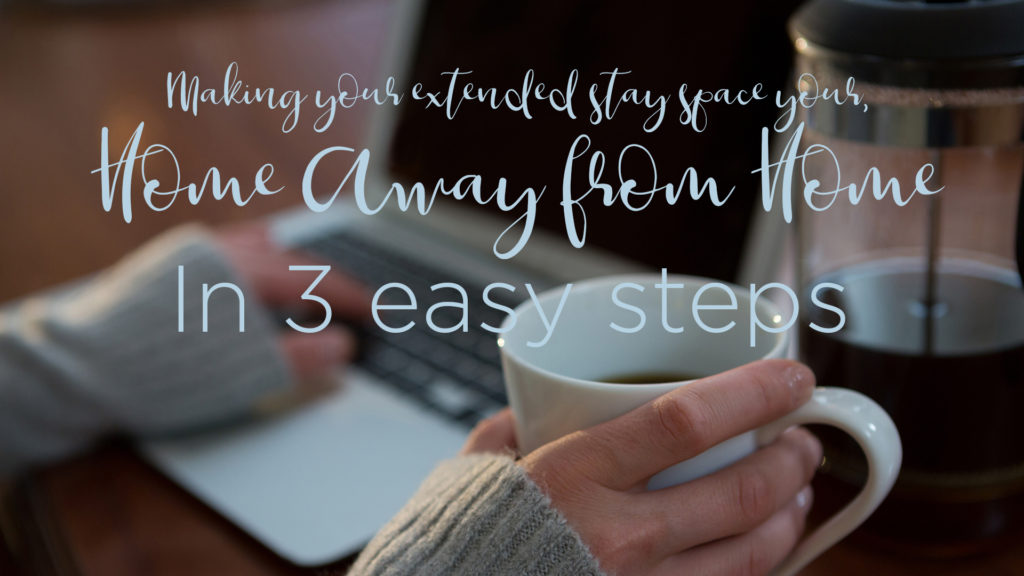 Extended stay accommodations in new cities can feel impersonal and sometimes enhance the feeling of homesickness. Whether you are staying for a work assignment or because you need transitional housing for a relocation, these three tips will help make your stay easier.
1
Pack special Objects: Pack some well-loved personal items. Bring the duvet or comforter from your own bed, and maybe a few throw pillows that you love. Pack your favorite cups, a special plant or flower vase. Bring pictures of friends and family, framed so you can set them on occasional tables in your temporary space. Pack anything that reminds you of home and happy times. They don't have to be big things, if you need to conserve space due to travel needs, but meaningful items that will help remind you of home at the end of a long day.
2
Get to cooking!: Most extended stay units have fully stocked kitchens. You'll find all the utensils and appliances you need to create simple meals. Sitting down to a home cooked meal in your new space will help connect and ground you. Cooking in your new space can serve two functions; first to help you feel more comfortable in the new space and second, you fill up your space with the smells that feel like home. Link to our post on cooking in extended stay units.
3
Make it Smell Like Home: Smell is one of the strongest triggers for memory. Bringing a candle or incense will help to trigger memories from home. If you are worried about an open flame, another option might be a vaporizer and some essential oils or your favorite potpourri.