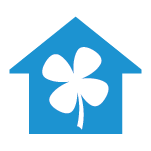 Lucky Vacation Rentals
Real Options in Furnished Living
Because it is Your Vacation, We Want to do the
Best We can to Make it Great!
We are Local
Our entire team is located in Bend, Oregon. We are locals who know the community inside and out, and we are here to ensure that your property is profitable and well cared for every single day.
We Have a Wealth of Knowledge
The team at Lucky Vacation Rental have been providing clean, affordable furnished houses in Bend and Central Oregon since 1996. Our concierge style rentals are unmatched.
The Lucky Vacation Concierge-style
Affordable luxury starts with our turn-key vacation rental experience. Reserve your home-away-from-home on-line with our simple and easy to use reservation system; or call us directly. One of our reservation professionals will be there to help you find that perfect vacation rental. Not only can they help you find the perfect rental, they can help guide you to the perfect vacation experience with information about local events, activities and entertainment. Read More